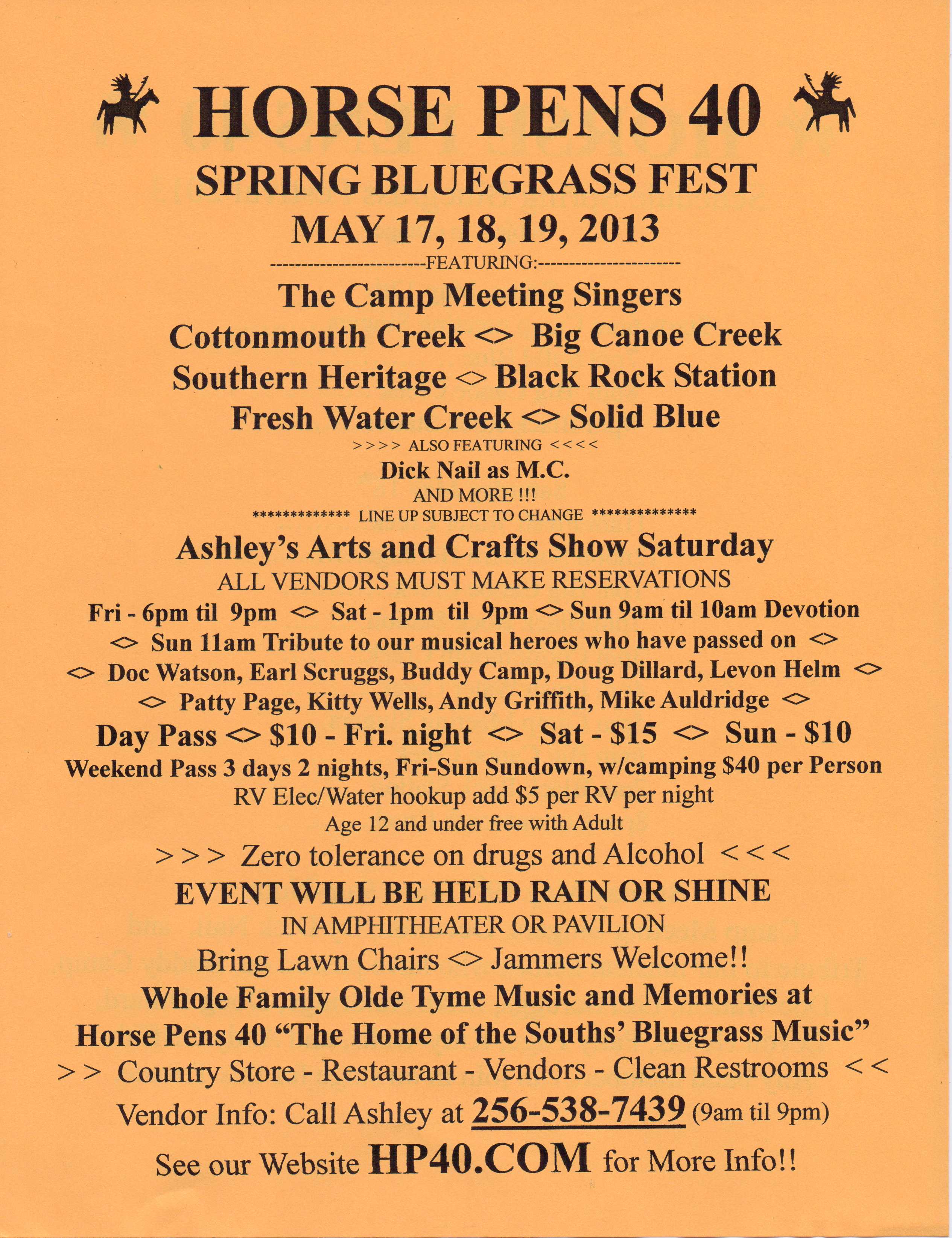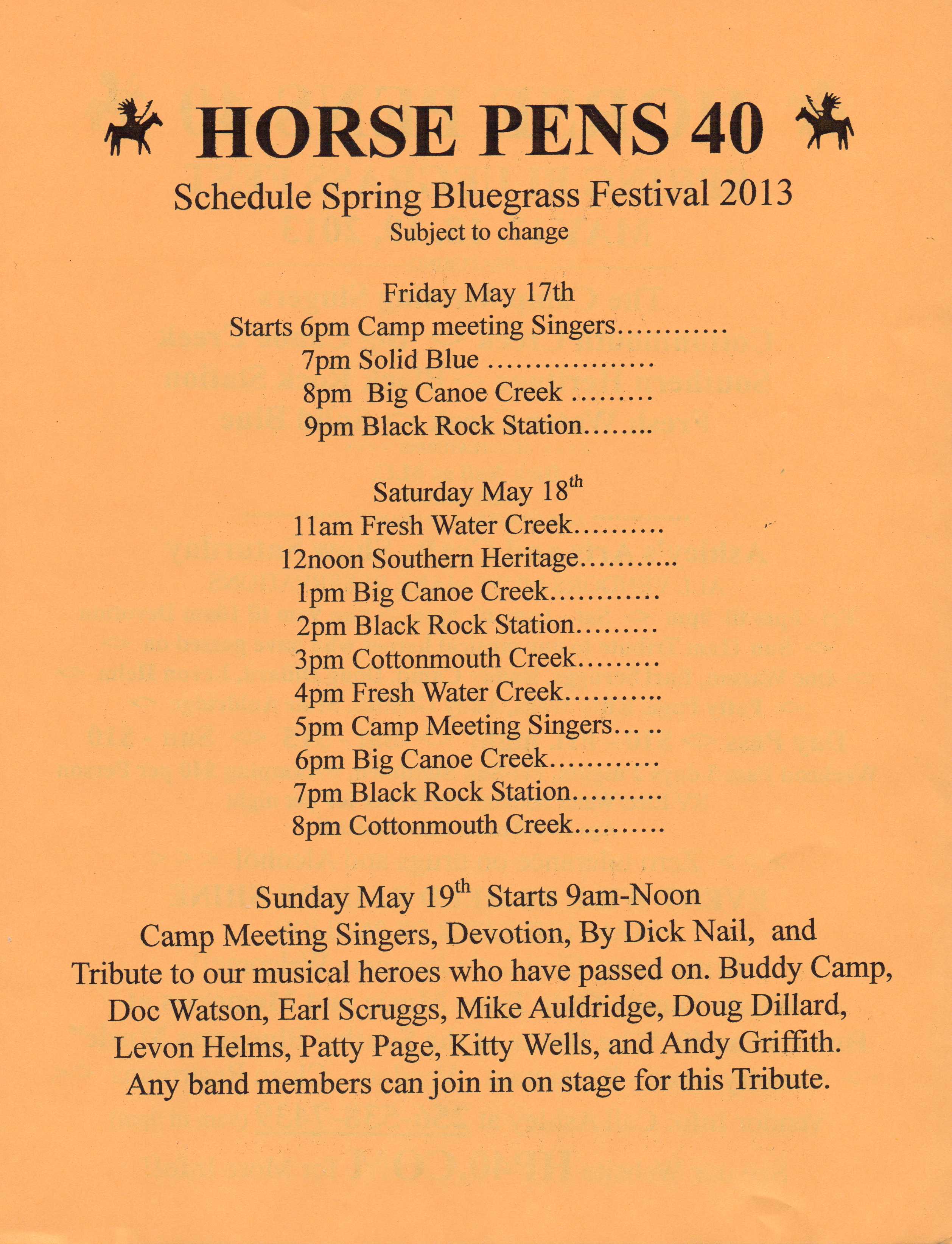 We have been trying for several weeks to get this page updated, and have had a lot of problems doing so. We really appreciate your patience and understanding.
Camping (without weekend pass) --- $10 per adult per night
Early RV or tent placement is allowed !!
Set up a few days ahead to hold the site you want,
or come in early to enjoy the park !!
This reduces the traffic at the gate and helps ease the problem of setting-up your RV at the event.
Early setup FREE with WEEKEND PASS or
$5 per day with electric hookup !!
------------------------------------------
NO LARGE COOLERS (over 18")!!
NO GLASS CONTAINERS ALLOWED!!
This is a Family Event!
This event will be held rain or shine !!
Performances will be held in the amphitheater if weather permits.
If raining, we will use the large covered pavilion.
Bring your lawn chairs <> Jammers welcome !!
Country Store - Restaurant - Clean Restrooms
Arts and Crafts <> Food Vendors
And Lots More ! !
FOR VENDING/CAMPING INFO PH. 256-538-7439
COUNTRY STORE & RESTAURANT ON SITE
LOTS OF GREAT FOOD !!
CAMPING / RV HOOK UPS /
CHILDRENS PLAYGROUND /
CLEAN RESTROOMS & SHOWERS / NATURE TRAILS
for vendor or other info: call Gina at
256-538-7439
Thanks for your patience !!
> > > > > NOTICE: PLEASE READ THIS!! < < < < <
If you see an out-of-date page on this website, PLEASE NOTIFY THE WEBMASTER and continue to check back for the updated info.
Thanks a lot for your patience.
We apologize for the inconvenience, but we really aren't very good at this website stuff.
Band info and lineup is subject to change.
We are working on getting more information posted here as soon as we can.
As I get more info, I will post it here.
Thanks again for your patience and consideration.
************* Some details are subject to change ************
When we want to listen to some genuine ol' timey Bluegrass/Gospel music, we go to:
or